Feds commit $19.5 million to mercury care home
Posted on April 09, 2020
The federal government announced on April 3 that it has signed an agreement with Grassy Narrows First Nations to construct a 24-bed treatment centre for community residents suffering from mercury poisoning.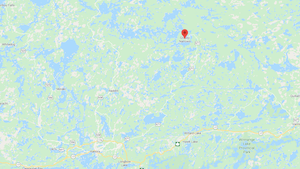 The Ojibwe First Nation community of more than 600 people, which is located 55 kilometres northeast of Kenora, has suffered from high levels of mercury contamination for decades. The contamination originated in the 1970s when Dryden Chemicals Ltd., a pulp and paper mill, dumped thousands of kilograms of the heavy metal into the English-Wabigoon River system in the 1960s. Exposure levels were sufficient enough to cause mercury poisoning among several highly exposed community members.
Under the terms of the agreement signed by Chief Randy Turtle and Indigenous Services Canada, the federal government will provide $19.5 million towards the construction of the community-designed mercury care home.
Indigenous Services Canada is also working towards obtaining additional funding to support the operation of the home.
"The health of the residents of Asubpeeschoseewagong Netum Anishinabek is at the forefront of everyone's minds and hearts," said Minister of Indigenous Services Marc Miller.
The agreement is welcome news to the community. The federal government promised a treatment facility in 2017, but progress stalled when the two sides disagreed over the design of the facility.
"This historic framework agreement is the beginning of an important turning point," said Miller. "Reflecting on what should have happened a long time ago, I take great pride and promise in what can be done so that specialized care can be accessed, and close to home. I also recognize the work and trust of Chief Turtle putting what he believes in his heart to be just at the centre of his advocacy."
The mercury care home is one of two projects Indigenous Services Canada has been working on with Asubpeeschoseewagong Netum Anishinabek leadership. The other will see the renovation of the community's current health facility.