James McVeety named 2020 ORBA President
Posted on February 14, 2020
The Ontario Road Builders' Association elected James McVeety, Director of Pre-Construction, P3 and Major Projects at Black and McDonald, as its President during its 93rd annual general meeting on February 3rd at the Fairmont Royal York Hotel in Toronto. McVeety is taking the over helm of the Association's board from Steve Smith.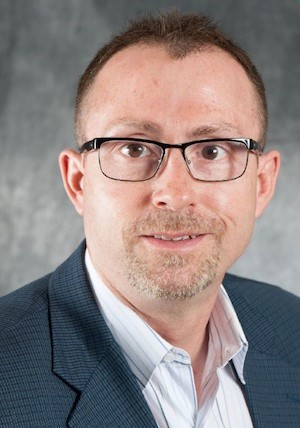 "It is an honour and privilege to have been elected as ORBA's President as we enter the Association's 93rd year," said McVeety. "ORBA has made great strides over the past few years in not only growing the Association's membership, but building a solid foundation as a unified voice for the road building industry and promoting excellence in Ontario's transportation infrastructure sector. With this positive momentum, we are in a better position to be proactive in addressing industry challenges."
Hailing from North Bay, McVeety is a resident of Hannon. He is a licensed professional engineer with a Bachelor of Engineering in Civil Engineering from Ryerson University. He holds an MBA from the University of Western Ontario, Richard Ivey School of Business, and a Gold Seal Certificate for road building and Heavy Construction from the Canadian Construction Association. He got his start in the industry nearly 30 years ago as an engineering student working on construction projects in northern Ontario. He worked on road, sewer and water main projects as a student construction inspector in locations such as Cochrane, Chapleau, Hearst and, eventually, for the old City of North York. 
McVeety's career progressed from working for a smaller family-owned paving contractor in the GTA to larger domestic and multi-national firms where he led and managed some of the largest and most complex civil infrastructure projects in the province. In his current position at Black and McDonald, he is involved in large-scale North American infrastructure projects and is responsible for partnering and teaming relationships, construction joint ventures and infrastructure finance from the initial stages of project pursuit through to project execution.
McVeety first became active in the Association in 1999 and joined the ORBA Board of Directors in 2013. In addition to his involvement on the Board, he is the Chair of ORBA's Alternative Financing & Procurement Committee, serves on ORBA's Audit, Contracts and Documents and Executive Committees and is Chair of the Metrolinx Transit Contractors Council.