Posted on January 14, 2020
Aecon Group Inc. announced on January 10 that effective immediately, company founder John Beck has stepped down. He assumes the role of non-executive chairman.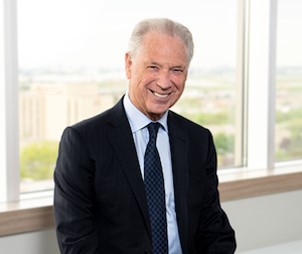 "Having spent five decades working in Canada's construction industry and being a part of Aecon's evolution, I firmly believe in the opportunities that lie ahead for Aecon and the value we bring to our communities, our clients, our employees and our shareholders," said Beck. "I am proud of what we've built together."
Replacing Beck at the helm of one of Canada's largest infrastructure companies is president and CEO Jean-Louis Servranckx. Servranckx joined the firm in 2018 at a time when the business was in the middle of a high-profile attempted sale. Aecon indicated in August 2017 that it was exploring the sale of the business. The following October, CCCI, the overseas investment arm of a Chinese state-owned company, agree to buy Aecon for $1.5 billion. The deal was immediately unpopular across Canada's construction industry and was quashed in May 2018 by then innovation minister Navdeep Bains for national security reasons.
Servranckx has worked in various management roles in the construction industry for more than 30 years, and has overseen large-scale projects in Canada, Europe and Africa.
"Since joining Aecon in 2018, I have benefited greatly from the experience, guidance and counsel that John and the Board have provided me," he said. "John's deep experience and commitment to the future of Aecon have been invaluable and I am honoured to be assuming full executive responsibility going forward. I look forward to working with our teams to successfully complete our impressive portfolio of projects while executing our thoughtful growth strategy."
Aecon, which employs more than 10,000 people across the country, traces a s hare of its roots back to a concrete company founded by John Beck and his parents in Montreal in 1957. The company has been involved in the construction of several iconic Canadian structures, including the CN Tower, St. Lawrence Seaway, Highway 407, Vancouver Skytrain, and the Montreal-Trudeau International Airport.