Ontario commits extra $600M to school construction
Posted on November 24, 2021
The provincial government has committed another $600 million toward the construction and renovation of school and child-care projects across Ontario.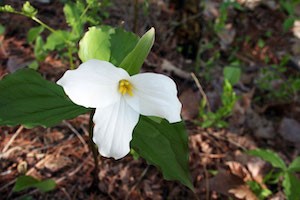 Education Minister Stephen Lecce and Infrastructure Minister Kinga Surma announced the programs on November 23. The funding will support 78 school and child-care projects.
A newly approved, $565-million Capital Priorities Program will create 19,700 new student spaces and 1,525 new licensed child-care spaces in schools. The program will fund the construction of 26 school and 20 permanent additions and renovations.
In addition, the province says it will also collaborate with several school boards to expand solutions for accelerated school construction through a pilot project using modular construction methods. This will deliver efficiencies in construction and reduce build times so that students can take advantage of new and updated schools sooner.
"In response to the COVID-19 pandemic, we have made safer schools a priority, which is why we continue to invest in modern and accessible learning spaces with improved ventilation," said Lecce. "This investment is part of our multiyear plan to build, expand and update schools and child-care spaces across our province."
An additional $42.6 million through the Early Years Capital Program will go toward renovations or additions of 32 child-care centres located in schools across the province. This will create over 1,500 new licensed child-care spaces.
The province has pledged $1 billion to create up to 30,000 new licensed child-care spaces over five years, and $14 billion for school construction over the next 10 years.
Infrastructure Ontario will work closely with the province and school boards to explore using an accelerated approach to school construction. The provincial agency is working with ministries and other broader public sector partners to help other deliver vital infrastructure—including long-term care homes and correctional facilities—using non-traditional, faster construction methods.
For 2021–22, the province is also providing school boards with $1.4 billion in funding to renew and maintain existing schools.