AECOM names Kirsten Watson as Canadian transit market sector leader
Posted on November 08, 2022
AECOM has appointed Kirsten Watson to serve as vice-president of government relations and transit market sector leader for its Canadian transportation business.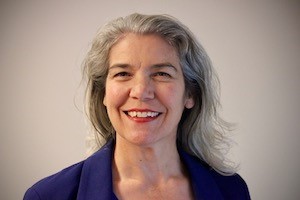 The company made the announcement on October 28.
Watson most recently served as deputy chief executive officer of the Toronto Transit Commission (TTC).
"With her strong background in operations and service delivery across all modes of transit and firsthand knowledge of major transit expansions and capital programs, Kirsten is the ideal candidate for this role," said Bruce McCuaig, senior vice president of AECOM's Canadian transportation business. "We're very pleased to bring her onboard as a key member of our leadership team and are thrilled by the immense and multifaceted expertise she will bring to our clients throughout Canada."
In her nearly 19 years at the TTC, Watson held numerous leadership roles in subway and bus operations, customer experience, human resources and employee relations. She was a key member of the leadership team responsible for the installation of Automatic Train Control on Line 1, the implementation of the King Street streetcar right of way, and planning operations for the significant expansion of subway and light rail transit lines across the transit network.
"I've always been very passionate about delivering safe, reliable, and seamless journeys for transit riders. I'm really looking forward to bringing my knowledge and experience and applying it on a national and global scale," said Watson.
In addition to her transit responsibilities, Watson will work across all business lines to increase AECOM's profile in Canada with its government partners and clients. She will also lead growth initiatives with transit agencies and service providers while supporting AECOM's growth agenda in the global transit market.
Watson has also worked as a labour and employment lawyer with a Toronto law firm and led dispute resolution activities at the Ontario Ministry of Labour. She holds a Bachelor of Arts from the University of Toronto and a Bachelor of Laws from the University of Windsor. She is a long-term member of the Women's Transportation Seminar, Greater Toronto Areas chapter, where she is currently serving as vice president and Northeast region council representative.