New regulations to require reporting of carbon footprint on concrete construction projects
Posted on March 03, 2023
The federal government will soon require its major suppliers to disclose their greenhouse gas emissions and set reduction targets. The move, it says, supports efforts to reach net-zero commitments.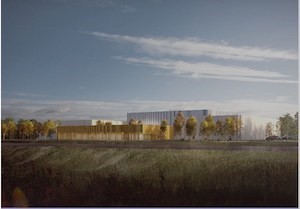 As of April 1, any company awarded a government contract worth more than $25 million will have to publish their annual greenhouse gas emissions and set reduction targets. They can fulfill this requirement by participating in the Net-Zero Challenge or another approved internationally recognized and functionally equivalent standard or initiative.
Additionally, the new Treasury Board Standard on Embodied Carbon in Construction will require the reporting and reduction of the embodied carbon footprint of all new major government construction projects initially starting with concrete.
Specifically, the projects must use lower carbon concrete, where available, so that the total GHG emissions associated with the project's concrete is at least 10% less than the regional average for concrete.
"Climate change is one of the greatest global challenges of our time," said Treasury Board President Mona Fortier. "The new standards announced today are part of the government's plan to achieve net-zero emissions by 2050. This approach will not only ensure greener government operations, but it will also help Canada meet its targets as a country. "
The federal government has also expanded its Net-Zero Challenge to include cities as well as businesses. The challenge is a voluntary initiative that encourages participants to develop and implement credible and effective plans to transition their facilities and operations to net-zero emissions. It requires participants to set net-zero emissions targets by 2050, but there are no penalties if the targets are missed.
To date, more than 40 companies have joined the Net Zero Challenge since it was launched in August 2022. They include Microsoft Canada, Aecon Group Inc., 3M Canada and Cogeco.
The federal government buys more than $22 billion in goods and services annually but the government's contracts database lists only 127 individual contracts worth more than $25 million last year.