Ottawa formwork company fined $115K for 2021 incident
Posted on May 11, 2023
An Ottawa concrete forming company will pay a fine of $115,000 for its role in a workplace incident that led to fatal injuries to a worker in 2021.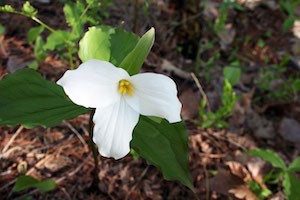 Bacic Forming Concrete Ltd., of Pritchard Avenue, pled guilty to a violation of the Occupational Health and Safety Act in an Ottawa courtroom. The company will also pay a 25% victim fine surcharge as required by the Provincial Offences Act.
Bacic Forming Concrete Ltd. was subcontracted by a home building company to perform foundation work for a new residential dwelling in Ashton, Ontario. After the work was completed, the home builder noticed that the foundation was off measurement and notified the subcontractor.
After inspecting the issue, the sub-contractor and the home builder determined that at least three foundation walls needed to be removed to fix the problem. The subcontractor directed two of its workers to use a saw to make cuts in the foundation in order to remove the problematic sections of the wall.
The subcontractor also directed an excavator operator employed by the home builder to knock down the cut sections of wall using the excavator.
During the cutting process, the belt on the saw broke and the owner of Bacic Forming Concrete left the job site to get it repaired. Prior to leaving the project, the owner directed the two workers to use crowbars and hammers to loosen concrete around the window to remove and salvage the window frame.
The workers determined that a more effective method would be to ask the excavator operator to tap the wall with the excavator bucket to loosen the concrete or crack the seal around the window.
Believing that the two workers were clear of the wall after repositioning the excavator cab, boom and bucket, the operator tapped the interior of the wall with the excavator bucket, causing the entire wall to collapse.
Unbeknownst to the operator, one of the workers was still in the excavation and sustained fatal injuries from the collapsing wall.
At no time did the employer designate a signaler, or a person with a clear view of the area near the wall, to communicate hazards to the excavator operator, whose visibility was reduced by physical obstructions and the glare of the sun.