Guelph to process permits online only, beginning in 2020
Posted on December 19, 2019
Applying for a building permit in Guelph? As of January 1, you'll have to do that online.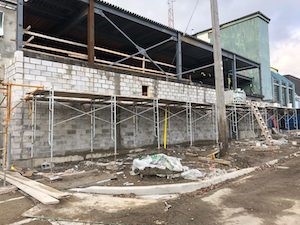 Although the City of Guelph made that announcement on December 12, it was widely known it would make the move to online permitting. Guelph introduced its Building Services online portal for low-rise residential building permit applications in 2009. The city began accepting other permit application types online, including for all residential, industrial, commercial and institutional projects last January.
Next month, all building permit applications—regardless of whether the project is residential, industrial, institutional or commercial—will have to be submitted electronically. The city is also requiring building permit inspections to be made online. Drawings and other documents will still be accepted at city hall, but must be provided on a USB device rather than on paper.
The city says it has a process in place to reviewing building permit applications for completeness within two business days of submission. If staff find the application to be complete, they will notify the applicant of any fees owing. If those fees are paid within two business days, the application will remain in the queue to be reviewed. Any deviations from this process—such as incomplete applications or unpaid fees—will cause the application to be removed from the review queue.
The city has also announced detailed requirements for the ways in which files should be submitted. For permit applications for smaller residential construction, for example, a single PDF document is sufficient. For industrial, commercial, institutional and multi-residential permit applications, drawings much be organized into separate PDF files according to such disciplines as architectural, structural, HVAC, mechanical, electrical, etc.
The city has created a series of video tutorials to help users navigate the new system.