Ontario promises reduced deficit, more streamlined programs
Posted on November 07, 2019
The Government of Ontario released its 2019 economic outlook and fiscal review document yesterday.
In it, Finance Minister Rod Phillips indicated that the government is on track to reduce its projected fiscal deficit to $9 billion from the $10.3 billion figure it presented in the 2019 provincial budget.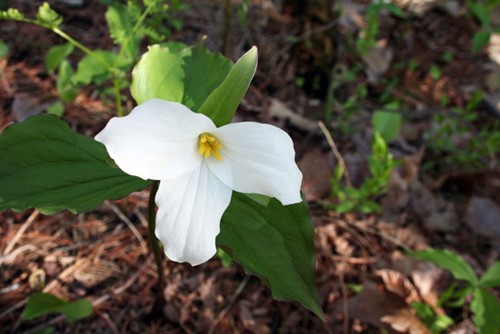 "Since taking office 16 months ago, our government has taken steps to strengthen our finances, our economy and critical public services," said Phillips. "Solving these challenges has not been about grand gestures, but rather the practical and meaningful actions that help make life easier and more affordable for people, like reducing taxes, investing in health care and education, and building modern transit and roads."
The outlook report also listed a number of initiatives aimed at boosting critical services, building new transit options, and assisting small businesses. Among these, the government is proposing to reduce the small business corporate income tax rate to 3.2 percent from 3.5 percent beginning January 1. This would provide tax relief of up to $1,500 annually to over 275,000 businesses.
"We believe the role of government is to enable the opportunity for a better quality of life and a higher standard of living for all of our citizens," said Phillips. "By implementing our plan we are stimulating job creation, putting more money in people's pockets, making our streets safer, our commutes shorter and our government smarter."
Additional initiatives of interest to the construction industry include a proposal to increase health-care spending by $1.9 billion in 2019–20. This includes an additional $68 million this year to support small- and medium-sized and multi-site hospitals to help maintain critical capacity and respond to increased demand in communities across the province. This sum is in addition to the $384 million that was announced in the 2019 budget.
The government's plan also focuses on transportation infrastructure. It reiterated a commitment to support the development of four new subway projects across the GTA, including the Yonge North Subway Extension, the three-stop Scarborough Subway Extension, the Eglinton Crosstown West Extension, and the new Ontario Line. The estimated combined cost of all four is expected to exceed $28 billion. The statement also indicated the government's commitment to invest $2.7 billion to expand and improve highways and bridges, and to modernize GO Transit by providing two-way, all-day service every 15 minutes on the network's core segments.
Further items described in the statement included pledges to reduce the aviation fuel tax rate in the North to 2.7 cents per litre from 6.7 cents per litre, linking 60 percent of operating funding for postsecondary institutions to performance outcomes by the 2024–25 academic year, and establishing a new model to address challenges in how the skilled trades in Ontario are regulated.
The full statement is available at budget.ontario.ca/2019/fallstatement/index.html.