CLAC, PCA call for contractors to donate PPE
Posted on April 08, 2020
The Christian Labour Association of Canada (CLAC) and the Progressive Contractors Association of Canada (PCA) have joined forces to ask construction companies to donate their unused personal protective equipment (PPE) to healthcare workers.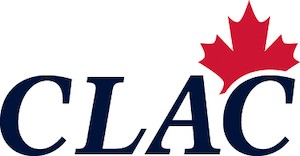 The news comes a few days after the announcement by the Ontario government to close down most construction sites in the province. The two organizations are calling on all affiliated companies to put their unused PPE—including masks and face shields—to the best possible use by donating it to front-line healthcare workers.
"CLAC represents as many as 8,000 front-line workers that need our help," says Andrew Regnerus, CLAC Construction Coordinator. "If we pull together, we can make all the difference to those fighting day in and day out to save lives." 
"As construction sites close, a new opportunity has opened up for our members to play a critical role in saving and protecting the lives of those on the front lines," says Karen Renkema, VP, Ontario, for PCA. "As an industry its vital that we do everything we can to save lives, on and off construction sites." 
Ontario has projected 1,600 COVID-19 deaths by the end of April unless more is done to contain the pandemic. 
Already, many local construction associations have put out similar calls to their members. Notices issued by the Niagara Construction Association, the Grand Valley Construction Association and the Ottawa Construction Association have yielded significant PPE donations to local hospitals and healthcare organizations. Ottawa alone has coordinated the donation of more than 8,000 masks.
Other organizations are also joining the cause. Habitat for Humanity Greater Ottawa, for example, announced it has redirected a supply of N95 masks, disposable gloves and protective suits to the Ottawa Hospital and COVID-19 testing centre.
"It was a difficult decision to close our ReStores," says Allan Avis, Director of Ottawa's ReStores. "They are integral to the organization's social impact model in generating proceeds needed to support our operations and build affordable homes for local Ottawa families. In the meantime, we felt it was our responsibility to redistribute this essential protective equipment and make it available to health care workers."