Is now a good time to put a project out for tender?
Posted on April 13, 2020
On April 3, the Ontario government reduced the list of construction projects that are deemed essential. As work on non-essential sites winds down, many contractors are turning their focus to bidding on new projects. We asked board members of the Grand Valley Construction Association (GVCA) whether now is a good time to put a project out for tender.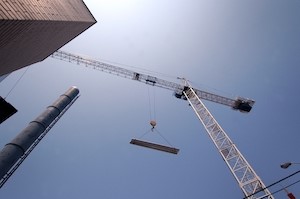 Martha George, GVCA president
"YES!"
George thinks that contractors need to keep their pipeline full of future work. "Contractors are anxious to secure as much work as possible because they need to keep their labour force busy and to provide for future cash flow," she said.
However, she suggested that owners consider contract clauses that limit the risk to contractors associated with COVID-19.
"Owners should consider including cash allowances for product cost escalations, loss of productivity, and delays if they want to secure the best possible prices."
Mike Reid of WalterFedy
"Yes, no and maybe."
Reid said that owners should look for good value, and avoid taking advantage of the situation.
"Smart owners know that you get nothing for nothing and that good construction projects require a fair and equitable allocation of risk," he said. "An educated owner will take the time to ensure they have appropriate and qualified bidders for their project. They will analyze bids. If something seems too good to be true, they will ask questions. They will talk to their consultants, insurers and lawyers about clauses that share risk equitably. This approach will take more time early on, but the project will have a much higher likelihood of success."
Reid also said that there is risk in waiting too long before going to market.
"Construction has stopped, but design is ongoing. Walter Fedy has a dozen large jobs that are on the boards now. If bidding gets delayed, then there will be a glut of work trying to go on at once."
Wes Quickfall of Conestogo Mechanical
"We think there will be increased cost to projects once we return."
Quickfall said that Conestogo Mechanical is bidding on new work with the following assumptions in mind:
COVID 19 will aggravate the existing shortage of skilled trades.
The cost of materials, bonding and insurance will increase.
Supply chain interruptions will create supply and demand issues for certain products.
Productivity will be lower as workers adapt to social distancing and use necessary PPE.
He also cautioned there will be costs associated with developing new strategies that were not have in place pre-crisis, such as pandemic plans for HR departments, IT infrastructure and digitization of operations, legal costs, and general business functions that people will attempt to put in place for the next wave of COVID-19.
As for whether now is a good time to put a project out for tender, Quickfall said, "I hope that it is a good time for us."  
Rod Aitken of Ball Construction
"Yes, so far."
Based on results he has seen since the onset of the pandemic, Aitken expects that owners who put a job out for tender now will see good pricing. He referred to a tender for the renovation of an existing arena that recently closed.
"Nine contractors bid the job. The price swing from low to high was more than 60 percent. That tells me that everyone is looking for work."
Mark Mollison of Conestoga Roofing
"Always is the best time to bid from a trade contractor point of view."
Mollison downplayed the impact of potential delays on his trade.
"Projects that were supposed to start in November don't start until May all the time. We balance our work around all ongoing projects."
The same was true for potential price increases in the cost of materials. "Material pricing is a fact of life," he said. "It is ever changing."
Mollison says that recessions usually take a while to impact the industry.
"Construction is always in a recession delay. When the economy tanks, usually construction does the same between 18 months and two years later."
But the current recession may be different.
"The small and medium businesses will likely be the ones holding on to their money which means projects planned this year will be delayed by one or two years right off the bat."
Bob Zehr of Nith Valley Construction
"Yes."
Zehr said that firms will be more focused on bidding on new work during the shutdown.
"Nobody really knows how and for how long this is going to effect the economy or our industry. When projects do come along for tender, contractors and trades are going to look harder at them than they do when the industry is busy."
Ted Dreyer, Madorin, Snyder LLP
"Contractors and subcontractors should try to price in the risk associated with COVID-19."
Dreyer says that force majeure clauses do not permit a contractor or subcontractor to pass on all extra costs to their customers.
"In fact, now that the risk of a potential second wave shut-down, ongoing social distancing, and PPE requirements are entirely foreseeable, owners may push back harder on absorbing these costs on new projects."
Dreyer says that contractors and subcontractors should try to price-in extra costs associated with COVID-19 in their bid price rather than planning to pass these costs on to owners as claim for extra. If contractors and subcontractors price in the risk appropriately, then he expects that owners will see higher prices.