Funding announced for Niagara transit projects
Posted on June 26, 2020
The federal and provincial governments announced more than $57 million funding for 31 transit projects in the Niagara Region on June 25.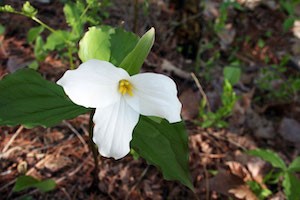 When combined with the more than $21 million being contributed by the various municipalities in which the projects will be located, the total funding package amounts to $79.3 million.
Several of the projects across the region involve improvements to transit routes and infrastructure, including new buses, renovations to bus shelters as well as new surveillance systems to ensure passenger safety. New fare payment technology will enable customers to use one method of contactless payment to access all of the transit systems across Niagara Region.
"Investing in the local transit infrastructure of the Niagara Region will not only modernize and expand the public transit system, but it will also contribute to kick starting the local recovery and create jobs," said Infrastructure Minister Laurie Scott. "Ontario's contribution will help the Niagara Region move forward with local priority projects and deliver improved transit to communities."
In Niagara Falls, the construction of a multi-modal hub on Bridge Street will increase access to local transit and transportation alternatives for residents using the GO regional transit system, and help keep pedestrians safe in a traffic-centric location. That project is worth $4.4 million. A second project, construction of a new layby on Morrison Street, is valued at $550,000.
"Today's major announcements mark another great stride in transportation in Niagara Falls and the Region," said Niagara Falls Mayor Jim Diodati. "Transit is a key area where we have come together in the Region to make significant progress, helping people travel more fluidly, seamlessly and effortlessly in Niagara. We could not be more thrilled about the government's support of these critical projects in our community."
St. Catharines will see three construction and renovation projects. One, worth more than $9.8 million, is for the expansion of a transit operations facility to accommodate the city's growing transit fleet. A further investment of $2.1 million is being made for renovations and improvements to 100 of the city's bus stop shelters. An additional $575,000 is being spent on renovations to the downtown public transit terminal.
"These investments further strengthen the infrastructure that is going to be required for a fully integrated and public transit system, not just for our city, but the region as a whole," said St. Catharines Mayor Walter Sendzik. "That will mean a system that supports the growth of our economy and moving people quickly and efficiently, in a more environmentally responsible way."
The largest of all the projects announced is worth $15 million—for construction of a transit operations facility in Welland. The new facility will provide space for maintaining and managing all conventional and specialized buses and staff training.
"The City of Welland is pleased to have received this funding so we can move ahead with the construction of a new transit operations facility, which will meet with needs of a growing public transit network," said Mayor Frank Campion. "The new facility will provide space for maintaining and managing all conventional and specialized buses and staff training."
The Government of Canada is investing over $31 million in these projects through the Public Transit Infrastructure Stream of the Investing in Canada infrastructure plan; the Government of Ontario is providing more than $26 million to the projects.