FPInnovations updates CLT Handbook
Posted on March 25, 2020
FPInnovations announced last month that it has released the second edition of the Canadian CLT Handbook.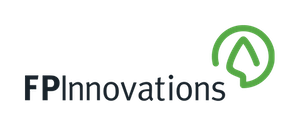 The guide, which was originally launched in 2011 in Canada and in 2013 in the United States, provides guidance for those using cross-laminated timber (CLT) in construction applications.
The new edition includes the new CLT provisions in the Canadian Standards Association's Standard in "Engineering Design in Wood." An extra chapter provides a state-of-the-art design prototype of an eight-storey mass-timber building.
"Building with wood impacts the entire forest-sector value chain by creating new products and markets and increasing the value of wood products," says Stéphane Renou, President and CEO of FPInnovations. "I'm proud of the expertise we've developed with our partners and pleased to share that expert knowledge with other industries, such as building construction, that can support the forest sector's growth and competitiveness."
CLT is increasingly used in the sustainable construction of tall buildings and has a firm footing in the mass-timber-building global movement. Prepared by FPInnovations, a non-profit that advocates for the Canadian forest sector, and partners in government, the handbook is the principal North American authority for the latest technical and practical information on using CLT in building construction.
The two-volume handbook was funded by the B.C. government's Forestry Innovation Investment agency; the Ontario Ministry of Natural Resources and Forestry, Natural Resources Canada, Structurlam, Nordic Structures, the Québec Ministry of Forests, Wildlife and Parks; the Province of Alberta, and the Centre for Research and Innovation in the Bio-Economy.
"Our government has a plan to create an environment where the forest sector can grow and thrive for generations to come, and partners like FPInnovations are helping to make this a reality," said Ontario Minister of Natural Resources and Forestry John Yakabuski. "By continuing to invest in innovation and promote the use of Ontario wood in our buildings and infrastructure, we can improve competitiveness, drive economic growth, and ensure environmental sustainability."
Copies of the Canadian English-language Handbook are available at clt.fpinnovations.ca. French-language and U.S. editions are planned.