Piercing the corporate veil
Posted on March 24, 2020
It is not uncommon for smaller contractors convicted of any number of provincial offences (such as charges under the Occupational Health and Safety Act, Electricity Act, Environmental Protection Act, etc.) to simply shutter the convicted corporation and start afresh with a newly incorporated company in order to avoid the fines imposed upon conviction. These fines can be quite steep—up to $1.5 million in the case of a corporation convicted under the Occupational Health and Safety Act.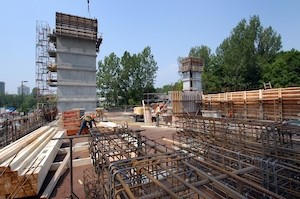 However, contractors must be careful in doing so in order to ensure that they are truly getting a fresh start. A recent appeal decision in Ontario (R. v. 1137749 Ontario Ltd. o/a Pro-Teck Electric) confirms that, in certain circumstances, the court may impose liability for these fines personally on the shareholders/officers/directors of the corporation. This is commonly referred to as "piercing the corporate veil".
Pro-Teck was an electrical contractor that pled guilty to charges laid under the Electricity Act arising from the death of an elderly man. The deceased died as a result of severe burns to nearly a quarter of his body caused by the under-tile heating system installed in his bathroom, which was connected to the electrical system by Pro-Teck.
Pro-Teck was fined $430,000 following conviction. At sentencing, the prosecution asked the court to find Pro-Teck's sole shareholder, officer and director, Antonio Merante, personally responsible for the fines. The Justice of the Peace hearing the matter found she did not have the jurisdiction to make that order. This was ultimately reversed on appeal and the court ordered that Mr. Merante be personally responsible for the fines notwithstanding that Pro-Teck was no longer an active company and Mr. Merante had since commenced operations under a newly incorporated company.
The appeal court held that there was nothing improper in shutting down a company and restarting business under a new corporation to avoid exposing future assets and revenues to seizure for the fines. However, when he reincorporated, Mr. Merante assumed some of Pro-Teck's assets in his own name (property owned by Pro-Teck was sold to him personally and he assumed liability for payments on a rental vehicle) and his new company appropriated Pro-Teck's tools, equipment, office supplies and goodwill for its new business. The court also found that Mr. Merante failed to draw a clear line between his business and personal affairs when he paid his divorce settlement to his wife out of Pro-Teck, rather than personally.
As a result, the court held that it was appropriate to "pierce the corporate veil" and hold Mr. Merante responsible for Pro-Teck's fines. This had the effect of exposing his personal assets to seizure to satisfy the fines.
The main take away from this decision is that while there is nothing improper about incorporating a new company to avoid fines imposed on a previous corporation, companies (particularly closely held ones) must be careful not to blur the lines between the old and new company and between the old company and its shareholders, officers and directors so as to avoid personal liability for these fines. One would be wise to ensure that the new corporation is completely independent from the old and to ensure that any desired assets of the old company are purchased for fair market value.
Anthony Imbesi is a lawyer at Rasmussen Starr Ruddy LLP in Ottawa. This article is for informational purposes only and should not be relied on as legal advice.