Gigamon to open R&D facility in Ottawa
Posted on September 16, 2020
Technology giant Gigamon announced plans to open its fourth technology hub in Ottawa on September 14.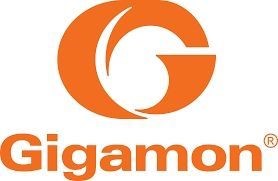 The company, which deals in network visibility, analytics, threat detection and response, plans to open its latest research and product development hub in the capital some time next year. Gigamon already operates tech hubs in Santa Clara, California; Seattle, Washington; and Chennai, India, as well as sales offices worldwide.
"When reviewing potential expansion opportunities in North America, we considered a number of attractive options. In the end, Ottawa's diverse workforce and bustling tech community made it the clear choice," said Gigamon president and COO Shane Buckley. "We look forward to adding the best of the best to our team as our new tech hub will play a vital role in supporting our accelerated growth trajectory."
Particularly attractive for Gigamon was Ottawa's demonstrated reputation for having a highly skilled tech workforce, with a strong focus on candidates with software-as-a-service and cloud expertise. This past summer, Ottawa saw one of the highest year-over-year increases in CBRE's Tech Talent rankings and secured the top spot for tech talent concentration.
The Gigamon announcement further supports a long-term trend of sustained growth for Ottawa's technology sector, especially as a centre for R&D.
"We are proud that leading-edge companies like Gigamon have chosen to expand their operations into Ontario, and today's announcement further solidifies Ottawa as a cornerstone of Ontario's technology ecosystem," said Vic Fedeli, Ontario's Minister of Economic Development, Job Creation and Trade. "This is a testament to the impressive talent, dynamic business climate and vibrant culture of innovation in the province."
"I am extremely proud to welcome Gigamon, an industry leader in network agility, visibility and security, to the nation's capital," said Ottawa Mayor Jim Watson. "This is a significant investment by an emerging tech industry leader, reinforcing Ottawa's position as an attractive city in which to do business, particularly during these uncertain times."