Prequalifications open for $1B Supreme Court project
Posted on September 16, 2020
The federal government has begun the process of prequalifying contractors as part of the $1-billion renovation to the Supreme Court of Canada building.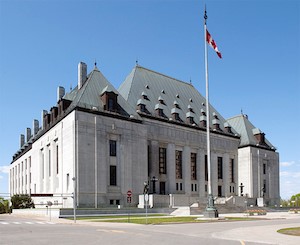 A procurement notice posted in August calls for qualification submissions from four architectural and structural engineering firms. A separate notice calls for submissions from construction-management firms.
The scope of the work calls for major repairs to the 1940-era building. It will be the first time in the building's history that it has seen such an extensive renovation. The project calls for:
asbestos removal,
rehabilitation to the building's heritage fabric, including its exterior walls, windows and interior finishes,
rehabilitation to the mechanical, electrical and life safety systems,
the modernization of information technology, multimedia and security systems,
seismic upgrades to meet current building code requirements, and
the interior fit-up for Supreme Court of Canada Building occupants.
The timetable for construction to begin is tentatively planned for 2023, with completion targeted in 2028.
The $1-billion project budget also includes more than $200 million already being spent on renovations to the West Memorial Building, which will serve as the temporary home for the Supreme Court during those renovations.
Construction on the West Memorial Building is underway and is being led by EllisDon.