Hamilton training project earns $592K
Posted on April 01, 2021
A project being run by the Canadian Society for Civil Engineering in conjunction with McMaster University is among the first to receive funding under the Ontario government's new Skills Development Fund.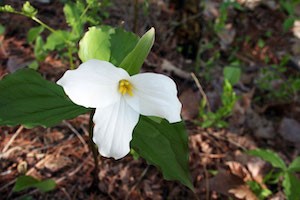 Under the arrangement, the organizations will receive $592,000 to help prepare 150 people in Hamilton for jobs in the construction sector: environmental engineers, surveyors, civil engineers and general managers. The money will also provide incentives to employers to hire, train and retain workers.
The two organizations will use the funding to develop a sustainable infrastructure training program. The new certificate program will provide training and resources to prepare current and future technologists and engineers in the construction sector to design, build, operate and maintain infrastructure that is sustainable and resilient to climate changes.
The program will also drive economic growth by helping address an expected shortage of construction workers at a time when many key infrastructure projects are reaching their peak hiring periods.
"Our government launched the Skills Development Fund to generate innovative solutions to get Ontario back to work and ensure businesses have access to the qualified people they need to recover from the pandemic," said Monte McNaughton, Minister of Labour, Training and Skills Development. "Through our new program in Hamilton, participants will learn world-leading best practices while gaining the critical skills and knowledge they need to fill in-demand jobs and support economic growth in the province."
The initiative, says the province, supports Ontario's Skilled Trades Strategy to reduce the stigma related to a career in the skilled trades, simplify the apprenticeship system and encourage business participation.
The government says it is working to process all applications for the $115-million Skills Development Fund. In the first month of the program, it received more than 500 applications from employers, industry associations and training institutions. It is planning a second application round this spring.
The 2021 budget also proposed a new Ontario Jobs Training Tax Credit, which would be a temporary, refundable personal income tax credit for this year. The credit would provide up to $2,000 in relief for 50 percent of eligible expenses. The credit is valued at an estimated $260 million for 230,000 people—or about $1,100 on average.