Infrastructure Ontario releases spring P3 Market Update
Posted on April 09, 2021
The Ontario government released its latest P3 Market Update document on April 8, and while the document highlights more than 40 projects, only three are new to the report.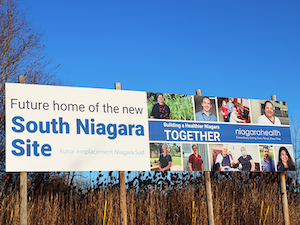 One of the projects added since the previous market update in December 2020 is the Children's Hospital of Eastern Ontario Integrated Treatment Centre in Ottawa, which has been added as a project in pre-procurement. Project details are unavailable, but the estimated project budget is listed as between $200 million and $500 million.
The Collingwood General and Marine – Hospital Redevelopment/Replacement in Collingwood has also been added at the pre-procurement stage. A request for qualifications on that project is expected in the spring of 2023, with construction targeted for 2024. The project value is also listed as between $200 million and $500 million.
The Hotel-Dieu Grace Healthcare – Mental Health Inpatient Bed Expansion in Windsor is the third new pre-procurement initiative. The timeframe for that project is more than five years away, with the work valued at less than $200 million.
Two other projects have changed status since December.
The Niagara Health – New South Niagara Hospital Project has moved to active procurement. The work is valued at more than $1 billion, with construction expected to start next year, and the status of the Thunder Bay Correctional Facility was updated to reflect the fact that an RFP for the project was issued on April 1.
The combined value of all the projects listed in this edition of the report is over $60 billion.
"The P3 Market Update demonstrates our government's continuing commitment to protecting people's health and economy by investing in key infrastructure projects that contribute to growth, support community improvements and protect and create local jobs," said Infrastructure Minister Laurie Scott. "These infrastructure investments in health care, highways and other community safety projects, especially those included in this market update, help to protect the economy, contributing to its renewal and long-term recovery."
Of the 41 projects listed in this market update, 27 are in the pre-procurement phase, 14 in active procurement, and 12 in the earliest stages of planning to determine project scope, timing and delivery model.
"The update we are presenting today marks a significant step forward as we broaden the type of planning information we share with industry," said Infrastructure Ontario president Michael Lindsay. "As the market changes and government project needs evolve, so must we. We have been listening closely to the ideas and concerns of our industry partners and will continue to do so at all levels of our organization."
Released quarterly, the P3 Market Update is a list of public projects in the pre-procurement and procurement stages for which Ontario has committed investments.
The list helps potential local and global private-sector partners organize their time and resources to ensure the government gets robust, innovative and competitive bids for its P3 infrastructure projects.