$5M investment launches construction on BGC Ottawa clubhouse
Posted on June 16, 2021
Construction is now underway of a new clubhouse for BGC Ottawa (formerly the Boys and Girls Club of Ottawa), thanks in part to a $5-million investment from the federal and provincial governments.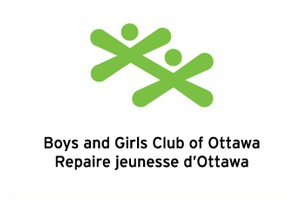 Ground broke on the new facility on June 15, and the scope of work will see the construction of a clubhouse that will serve as a youth services and community interest facility.
The new facility, which is being built by a team led by Lundy construction and designed by Hobin Architecture, will offer better protection against COVID-19 and other viruses by including isolation rooms with direct access to outdoor space to avoid exposure, eight single-stall gender-inclusive bathrooms, additional handwashing stations, built-in separation for large spaces like the gym, multiple entrances, and exit points, and two separate kitchens for cohort and community use.
"We are humbled and honoured to be able to build a new South End Clubhouse," said Adam Joiner, CEO of BGC Ottawa. "This community hub will enable us to reach so many youths and children in need, giving them the skills and tools to grow and thrive in uncertain times."
This clubhouse will serve one of Ottawa's most at-risk communities, Ottawa South and will increase building capacity by allowing more space for social distancing and other COVID-19 precautions. It will also provide more youth the opportunity to receive the support they need in a safe and protected environment for years to come. Over 5,000 youth need services in the south of Ottawa, however, the current satellite location can only serve 10 children at a time.
The project is a continuation of BGC Ottawa's vision to double its members and impact by 2024. Currently, BGC Ottawa is composed of 11 locations and a summer camp, Camp Smitty, which serves an average of 4,500 children and youth annually.
"The COVID-19 pandemic has highlighted just how important recreation and cultural facilities are to all residents, including our youth," said Ottawa Mayor Jim Watson. "This new facility for the BGC Ottawa is not only much needed in this community, but will also provide a safe and healthy space for youth. We thank our federal and provincial partners for this investment in our city and in our young residents."
Other members of the construction project team include, Waste Connections of Canada, Waste Management, Lafarge Holcim, Korban Ltd., D.L. Building Materials Inc., Conam, Flux Lighting, Formica Canada Inc., and Capital Site Development Inc.
The Government of Canada is investing $4 million in the project through the COVID-19 Resilience Infrastructure Stream of the Investing in Canada Infrastructure plan, while the Government of Ontario is providing $1 million.
The COVID-19 Resilience Infrastructure Stream allows the Government of Canada to invest up to 80 percent of eligible costs for projects in provinces, and up to 100 percent for projects in territories and Indigenous communities. The Ontario government will invest 20 percent of the eligible costs for projects across the province.