Drug overdoses labelled as 'The other pandemic'
Posted on June 01, 2021
Construction workers in particular are being disproportionately affected by deaths from drug overdoses, the Ontario Construction Consortium (OCC) says.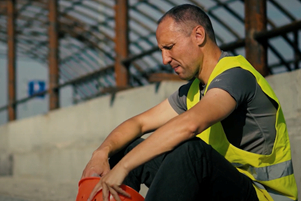 A new report prepared by the Ontario Drug Policy Research Network (ODPRN), the office of the Chief Coroner for Ontario and Public Health Ontario, and which was released on May 19, shows the number of Ontarians who died from drug overdoses rose by 60 percent, from 1,500 in 2019 to 2,500 in 2020. Of the victims who were employed, 30 percent were construction workers—by far the most impacted industry.
"This situation is alarming," says OCC executive director Phil Gillies. "Construction workers are dying from drug overdoses, a crisis largely driven by the widespread street distribution of the highly-addictive opioid fentanyl. And the 60-percent increase in deaths in 2020 has to be linked to the shutdowns and isolation imposed by the COVID pandemic. The increase in addiction and mental health issues that has accompanied the pandemic is impacting the construction workforce in a dramatic and tragic fashion."
OCC says it has been looking to this issue since the beginning of the year, when the United States' Centres for Disease Control reported that construction workers were most at risk from overdose deaths in that country.
Part of the reason for the high prevalence of deaths due to overdoses among construction workers, the ODPRN report explains, is that construction workers with musculoskeletal disorders are three times more likely than their co-workers to use prescriptions for pain management.
Additionally, physical distancing measures have reduced service levels for pharmacies, outpatient clinics, and harm-reduction sites that provide care to people who use drugs. As a result, while helping to reduce the risk of death from COVID-19, the measures have increased risks of death from drug-related overdoses.
OCC launched a public information campaign on May 31 to raise public awareness on what it calls, "The Other Pandemic." A dedicated website urges construction workers to take steps to protect their health and safety by, for example, not using hard drugs alone, visiting supervised injection sites, and using with a Naloxone kit nearby. The campaign also calls for users to get vaccinated against COVID-19, and to seek help for addictions. It also recommends that governments increase addiction treatment and counselling services to meet this challenge.
The campaign includes an advertorial in the National Post and Toronto Sun, a public service announcement video and radio commercial. It also includes comments by addiction health care experts and from Toronto Mayor John Tory.
"We know that urging drug users not to use in isolation goes against most advice directed at the general population re: the COVIC pandemic," says Gillies. "There the messaging is about staying away from other unrelated people. But using hard drugs alone is killing people. What we are recommending here will save lives."
The OCC campaign is supported by several construction unions, including the Interior Systems Contractors Association, the Carpenters Union District Council of Ontario and the International Union of Painters and Allied Trades.