FCM, Government of Canada invest $1.6 million in Ontario projects
Posted on June 16, 2021
The federal government has funded more than $1.6 million worth of work in 39 Ontario communities through its Municipal Asset Management Program (MAMP).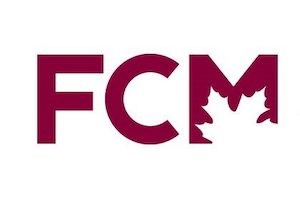 The program, which is delivered by the Federation of Canadian Municipalities on behalf of the federal government, helps municipalities strengthen local infrastructure planning and decision-making by increasing local asset management capacity through investments in activities such as asset management training, technology and software enhancements and information sharing.
This round of funding from MMAP sees municipalities receive as much as $50,000 for asset-management work. Those funded include:
The Township of Tehkummah will develop an asset management plan, implement software, and undergo training. This plan will advance asset data and involve staff across the organization in asset planning.
The Township of Addington Highlands will improve asset management plan and provide training in asset management and the relevant software to staff.
The City of Woodstock will inspect various building components such as roof, interior, electrical/mechanical and internal structure by engineering consultants and will provide current condition rating of these components for each building that is inspected. Consultants along with municipal staff will establish financial framework for the maintenance needs for a sustainable and acceptable level of service.
"The funding our community will receive from the Municipal Asset Management Program will help the City of Kingston to ensure they have the technology and resources they need to make evidence-based decisions for long term planning," said Kingston and the Island MP Mark Gerretsen. "As we continue to recover from the COVID-19 pandemic, investments like this are essential to help municipalities across Canada plan for a more prosperous future and grow their local economies."
A full list of the funded municipalities appears on the FCM website.
To date, the MMAP has invested in more than 960 municipal asset management projects. The program offers funding, training and resources to help municipalities strengthen their asset management practices thereby enabling them to make informed infrastructure investment decisions.
Since 2016, the federal government has invested $28 billion in over 18,000 infrastructure projects in communities with populations under 100,000. More than 6,100 kilometres of highways and roads, and 103 bridges have been built, repaired or upgraded in rural communities, and more than 3,134 projects are providing rural communities with access to cleaner, more sustainable sources of drinking water.
"The 39 projects announced today ensure Ontario municipalities have the tools and technology necessary to make well-informed decisions for the long term," said federal infrastructure minister Catherine McKenna. "We're proud to invest in infrastructure asset management projects that will help communities grow their local economy and improve residents' quality of life."