WSIB opens applications for Health & Safety Leadership Awards
Posted on June 03, 2021
The Workplace Safety and Insurance Board is now accepting applications for its Small Business Health and Safety Leadership Awards, with $10,000 in prize money on the line.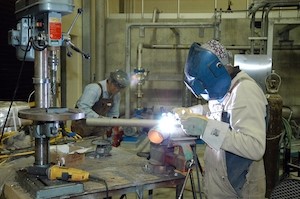 Applications for the awards are open through July 9.
Ontario-based companies with 50 or fewer employees may apply for the awards, and will be required to share any health and safety successes from 2020, and the steps they took to make their workplaces safer—no matter how small.
Examples of safety actions cited by WSIB include using contactless deliveries to make services available or adopting new technology processes like cash-less systems to reduce risk exposures.
The top three businesses will win cash prizes—$5,000 (gold), $3,000 (silver) and $2,000 (bronze)—plus recognition at a ceremony in November. The first-place winner will also feature in a promotional video that will be shared on WSIB's website and across social media.
"Faced with the challenges due to closures, restrictions, and other pandemic-related uncertainties, many small businesses have continued to demonstrate resourcefulness and resilience," the WSIB said in an announcement. "Whether they've found a way to incorporate contactless deliveries to make their services available or adopt new technology processes like cash-less systems to reduce risk exposures – we want to hear about all of the safety measures small businesses put in place."
To be eligible for the awards, applicants must be registered with the WSIB and have an account in good standing. They must also not have had any fatalities in their workplaces or any convictions for violations to the Occupational Health and Safety Act or the Employment Standards Act. Additionally, past winners are not eligible to re-apply for five years.
More information about the awards is available on the WSIB website.