Charette steps down as Bird board chair
Posted on March 29, 2021
The long-time chair of Bird Construction's board of directors is stepping down in May.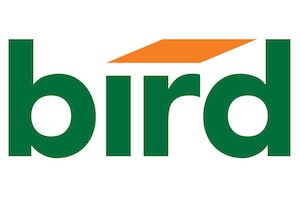 The company announced that Paul Charette, who has chaired the board since 2001, will retire from his position following Bird's annual general meeting on May 11. Charette will stand for re-election at the meeting, but intends to continue as an independent director.
Subject to re-election at the annual general meeting, the board intends to appoint Paul Raboud, a long serving board member, as its next chair. Raboud joined Bird in 1984 and served as president and CEO after Charette.
"Paul is very knowledgeable about our industry and our company and is particularly well situated to assume the role of chairman of the board," said Charette. "I have enjoyed working with Paul over the years and look forward to continuing to collaborate with him in our new roles. Given our considerable history working together in the company and at the board table, there will be a seamless transition to Paul Raboud as chair."
Charette served in a variety of positions across Bird. He joined the firm as a project coordinator in 1976 before working his way up to president and chief operating officer in 1988, and president and chief executive officer in 1991. He retired from this role in September 2008 while continuing to serve on the board.
"I have been fortunate to be associated with Bird for over 40 years and to have had the pleasure of chairing its board for twenty of those years," said Charette. "I've had the pleasure of being part of a great success story and assisting to guide Bird to its centennial anniversary, celebrated last year. It has been a privilege and I look forward to continuing my association with Bird as member of its board, especially as we continue to integrate Stuart Olson into our operations and continue to grow profitably and successfully."
"I consider myself very fortunate to have had the opportunity to work with Paul over the last three and a half years," said president and CEO Teri McKibbon. "Not only is he a great business leader with an informed view of the business, but he has also provided consistently strong advice and support to me in my role as president and CEO. As we advance our strategic plans, we look forward to receiving Paul's ongoing input and insight in his continuing role on our board."