Feds fund HVAC training program
Posted on March 30, 2021
The federal government has contributed $1.6 million in funding to support a Toronto program that aims to provide survivors of domestic and gender-based violence with training in the heating, ventilation and air conditioning (HVAC) trades.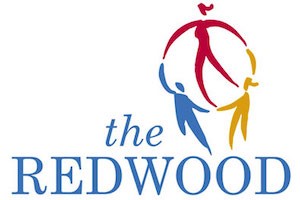 The Redwood's HVAC Staffing is a social enterprise employment agency that provides HVAC training, certification and jobs to women and non-binary people who've experienced gender-based violence. The federal government is funding the program through its Union Training and Innovation Program (UTIP).
Participants will be provided with supports, such as employment and motivation counselling and childcare during training, designed to meet violence survivors' needs and ensure they are able to pursue and complete their training. The goal of this project is to address the systemic barriers that women encounter in the skilled trades and help survivors achieve financial independence.
"This investment will build a strong foundation for our employment social enterprise over the next five years," said Abi Ajibolade, executive director of The Redwood. "It has allowed us to hit the ground running at a critical time when well-paid, secure jobs in the skilled trades can afford survivors of violence the economic independence they need to break free from the cycle of abuse."
The funding is part of the government's $62-million investment over five years to help develop a highly qualified skilled trades workforce.
The UTIP supports union-based apprenticeship training and works to reduce barriers to participation and success in Red Seal trades. The first stream, Investments in Training Equipment, helps unions across Canada improve the quality of training through investments in equipment and materials. The second stream, Innovation in Apprenticeship, supports innovation and strengthens partnerships to address challenges that are limiting apprenticeship outcomes in Canada.
Through the UTIP, the Government of Canada provides $25 million annually to support union-based apprenticeship training, innovation and enhanced partnerships in the Red Seal trades.
"Skilled tradespeople are a key component of Canada's workforce, and are vital to the strength and diversity of our local economies," said High-Park MP Arif Virani. "This investment will help create a pool of qualified tradespeople in Toronto and in communities across the Greater Toronto Area who are ready to take on in-demand jobs during the economic recovery."