Toronto, Richmond Hill projects share in funding dollars
Posted on May 03, 2021
The federal and provincial governments have committed nearly $3 million in funding for work on projects in Toronto and Richmond Hill.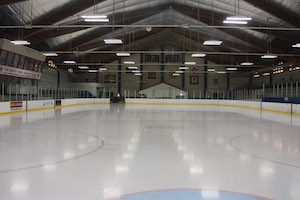 The first project, in Toronto, calls for the renovation of the Downsview Arena.
The project scope of work calls for state-of-good-repair works to the building's rink pad surface, refrigeration plant, roof, exterior stair, retaining wall, and windows, in addition to accessibility improvements. The work aims to extend the lifespan and improve the quality of the arena.
The federal government is investing $704,429 in the project, while the Government of Ontario is providing $586,965, and the City of Toronto is contributing $469,678.
"Downsview Arena has been a community recreational hub for generations, and in recent weeks, it has taken on an important role as the temporary home of Humber River Hospital's COVID-19 vaccination site," said Willowdale MPP Stan Cho. "I am confident we will soon get back to skating, hockey, and other recreational programs, and today's investment will ensure this facility can deliver those activities for generations to come. "
Meanwhile, in Richmond Hill, money has been allocated for construction of the Robbins Family Centre, a youth community centre.
The Government of Canada is investing more than $905,000 in the project through the Community, Culture and Recreation Infrastructure Stream of the Investing in Canada plan. The Government of Ontario is providing over $754,000, while the Jewish Youth Network is contributing more than $603,000 toward this project.
The construction of the facility will enable the Jewish Youth Network to provide inclusive youth programming and services in one central location. Project work will include the construction of a basketball court and gym, a patio, a teen lounge, as well as other indoor and exterior building renovations. Once complete, the new community centre will provide increased access to quality cultural and community infrastructure for Jewish youth in Richmond Hill, Vaughan, Markham, and North York.
"Helping young people maintain a sense of identity with their cultural roots is essential to community stability and growth," said Thornhill MPP Gila Martow. "This funding will help Jewish Youth Network keep Judaism relevant, alive, and engaging with programming tailored towards spiritual and social wellness for youth in Thornhill, Vaughan, Richmond Hill and the surrounding area."