New long-term care home coming to Vaughan
Posted on October 13, 2021
The Government of Ontario has announced that it will sell a parcel of land in Vaughan to a private developer for construction of a new long-term care home in the city.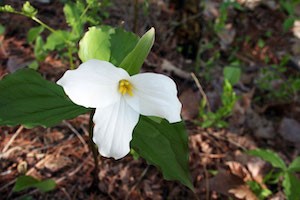 The agreement falls within the purview of the province's mandate to build more long-term care homes. It sees the government the sell unused land on Martin Grove Road to Arch Vaughan Facility Inc. on the condition that the developer use the site to construct a long-term care home.
The sale of the land is expected to be finalized next year, with the new home, which will feature space for 256 residents, targeted for completion in 2026. The home itself aims to offer culturally appropriate services to members of the Italian community.
"Our government is fixing Ontario's long-term care system and building new facilities, like the home that will be built on this site, is a key part of our plan," said Long-term Care Minister Rod Phillips. "Our government's initiative to sell unused government lands on the condition that a long-term care home is built on the site, means that more safe, comfortable and modern beds are getting built in areas where they are most needed."
"I welcome today's announcement to build a new 256-bed long-term care home in Vaughan," said Maurizio Bevilacqua, Mayor of Vaughan. "We are all aware of the importance of providing care to our seniors. As a community we look forward to its opening in 2026. I want to express my gratitude to the provincial government for investing and supporting our seniors."
Leveraging surplus provincial lands is part of the province's ongoing work to fix the long-term care sector. The government is making an investment of $2.68 billion in long-term care development to deliver 30,000 net new beds over ten years. That figure includes a $933-million investment in 80 new long-term care projects that was announced in March.
An further $4.9-billion investment over four years supports Ontario's plan to hire more than 27,000 staff, including registered nurses, personal support workers and support staff, to deliver an average of four hours of daily direct care per resident.
Ontario now has 20,161 new and 15,918 upgraded beds in the development pipeline.