PCL, EllisDon to require employees to be COVID-19 vaccinated
Posted on September 15, 2021
General contracting giants PCL and EllisDon have announced that they are implementing COVID-19 vaccination verification requirements for their employees.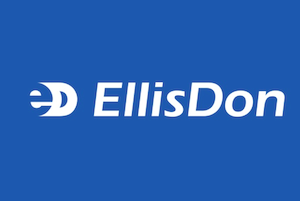 The companies made a joint announcement on September 14. Their respective policies will require Canadian employees working at any location on company business to be fully vaccinated for COVID-19 by November 1, 2021.
The companies also announced that employees may request exemptions to the vaccination verification requirement due to proven medical conditions and other applicable human rights grounds.
"Being fully vaccinated is the most effective way to reduce the spread of COVID-19," said PCL's president and CEO, Dave Filipchuk. "PCL has instituted strict safety protocols throughout the pandemic, and this vaccination requirement is the next step in our ongoing commitment to keeping employees, clients, business partners and our communities safe. We are especially pleased to participate in this initiative with EllisDon a respected industry peer. It is our hope that most general contractors and subtrade partners across Canada will soon join us."
"Our dedication to safety will never waver," said Geoff Smith, president and CEO, EllisDon. "Protecting and taking care of each other, and our families, speaks directly to the values we champion at EllisDon each and every day."
Even with the new policy in place as a requirement, the companies say they will continue to comply with existing protocols and rules with respect to physical distancing, masking, screening, rapid testing, personal protective equipment and any other measures intended to reduce the transmission of COVID-19.
The companies' vaccination policies support similar efforts from many purchasers in the public sector, which have announced that all people visiting or working on their sites be fully vaccinated.
The City of Ottawa's policy, for example, requires all employees, contractors, students and volunteers to be fully vaccinated against COVID-19 by November 1, 2021. The policy applies to all vendors doing work for the city.
Specifically, it states that all staff and contractors who have not yet been vaccinate or are not yet fully vaccinated receive their first doses no later than September 15, their second doses no later than October 15, and be fully vaccinated by November 1.
The city is among a long list of public-sector purchasers, including colleges and universities, to adopt similar policies.