Safety Check data now includes COVID-19 cases
Posted on September 15, 2021
The Workplace Safety and Insurance Board (WSIB) has expanded the scope of its Safety Check system to include data on COVID-19 cases.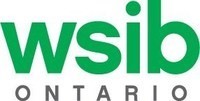 The board made the announcement on September 8 after it released the findings of a poll that suggested that Ontarians were particularly concerned about health and safety in their workplaces in light of the COVID-19 pandemic.
The survey found that 62 percent of Ontarians have become more interested in workplace health and safety since the COVID-19 pandemic. It also showed that 82 percent of Ontarians would want to check out the health and safety information of a workplace before starting a new job there.
The board says that poll is clear evidence that now, more than ever, Ontarians are invested in learning more about workplace health and safety, especially when it comes to making decisions about where to work.
"The survey showed us that not only are people interested in this kind of health and safety information, but they are thirsting for it," says Aaron Lazarus, vice president communications at WSIB.
The WSIB launched its Safety Check with the goal of allowing employees or businesses to search for and compare the health and safety statistics of WSIB-registered businesses across Ontario. The system yields data on individual companies, allowing users to see how those businesses have performed since 2012 when it comes to workplace health and safety. It can also be used by companies that want to compare their performances in the field against those of their peers.
The system displays the number and types of injuries in any workplace, allows users to gauge how serious those injuries are by seeing how many people are still receiving benefits a year after an accident, and find out if a business has joined WSIB's Health and Safety Excellence program.
It also now tracks data relating to COVID-19 cases, allowing for a deeper understanding of companies' safety commitments.
"Lots of internet sites use crowdsourced data to give an idea about a company's workplace culture, allowing people to get a sense of where they want to work and where they will fit in," says Lazarus. "Safety Check provides the same kind of comparison about health and safety statistics, and it's backed by reliable data."
The Safety Check system is available on the WSIB website.