Markham, Stouffville projects share in $4M of federal funding
Posted on August 29, 2022
The Government of Canada has announced contributions worth more than $4 million to two Ontario communities to help support community infrastructure and tourism.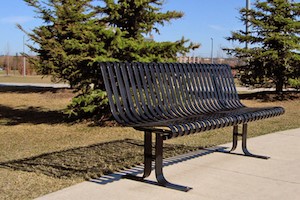 Announced on August 24, the funding sees $900,000 allocated to work on two projects in the Town of Whitchurch-Stouffville, and $3.1 million allocated to seven projects in Markham.
The Whitchurch-Stouffville projects see the government issue a non-repayable contribution of $340,000 to revitalize the community's stage and bandshell, and restore its Sculpture Walk.
The town of Whitchurch-Stouffville will also receive a non-repayable investment of more than $560,000 to build a fully accessible playground at Stouffville Memorial Park, replacing two play structures.
"The building of Stouffville's first fully accessible playground will ensure children of all abilities can play and have fun in a safe environment," said Mayor Iain Lovatt. "With the funding of our Dynamic Downtown Project, local businesses and the arts community will benefit from enhanced events and event spaces."
Meanwhile, the City of Markham will receive a non-repayable contribution of over $2.9 million for six community infrastructure projects. This includes support for installing new playground equipment at up to nine parks, installing a splash pad at Millennium Park, building an asphalt trail along the Markham Centre Trail Network, constructing off-road trails at Rouge Valley, and improving a combined 2.85 kilometres of new sidewalks along roads at seven sites.
Destination Markham also received $200,000 to create a strategic plan for Markham's tourism sector including sports tourism, events and business travel.  
"We are so grateful for this federal support for our community infrastructure and tourism sector in the City of Markham," said Mayor Frank Scarpitti. "These enhancements throughout our city will have a great impact on our local economy and improve our overall quality of life. Now more than ever our residents of all ages appreciate outdoor amenities and natural open spaces."
Since 2015, the Government of Canada has invested nearly $28 million in almost 70 combined projects in Markham and Stouffville region, creating over 300 jobs and maintaining more than 600 others.