Injured-workers' group takes aim at WSIB employer rebates
Posted on June 22, 2022
An injured-workers' group is taking aim at the Workplace Safety and Insurance Board (WSIB) for a recent decision to boost employer rebates.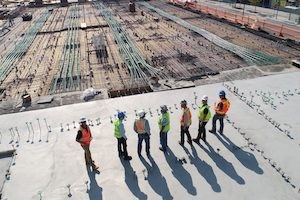 The Ontario Network of Injured Workers Groups (ONIWG) is calling on the WSIB to stop what it calls "unprecedented financial handouts to employers".
Earlier this month, the board announced that it would double rebates under its Health and Safety Excellence program (HSEP) for companies with 99 or fewer employees. Provided as a pandemic bonus, the new structure would double the rebate for topics completed in 2022, retroactively double rebates for topics completed since March 2020 for eligible businesses who enroll in new topics this year, and pay an additional $1,000 toward the development of action plans in 2022.
When the HSEP launched in November 2019, there was a cap on rebates with small businesses able to earn back up to 75 percent of their premiums. That cap has also been removed.
The WSIB estimates that it has issued more than $21 million in rebates to employers under various programs. That figure will balloon with the HSEP announcement – something that doesn't sit well with the ONIWG.
"The WSIB's position that it is responsible to provide a financial windfall to business as a result of the COVID-19 pandemic sets a very dangerous precedent," says vice-president Willy Noiles. "The WSIB was established to provide fair and just compensation to injured workers, not to refund premiums to business during times of economic uncertainty."
The group also says it is concerned that the WSIB will not require any evidence that businesses receiving the refunds and rebates are unprofitable. As a result of this no strings attached approach, highly profitable companies will receive thousands in rebates, says the ONIWG, adding that this is "even more outrageous due to the fact that injured workers are often forced to provide mountains of medical evidence to (potentially) have their claims accepted."
"While the WSIB continues to open the financial floodgates to employers, it also continues to ignore the demands of injured workers, further alienating a group already on the margins of society," says treasurer Eugene Lefrancois.
The group is also calling on the board to immediately increase the 2022 cost-of-living adjustment for injured workers from 2.7 percent to 4.7 percent and wage-loss benefits from 85 percent to 90 percent of net average earnings – in line with the rates in B.C., Alberta, Saskatchewan, Manitoba, Quebec and previously Ontario before the rate was cut.
These demands can alleviate some of the pressures that injured workers are experiencing as a result of unprecedented increases in the cost-of-living.