Lafarge shifts production at Kingston cement plant to eco-friendly product
Posted on June 23, 2022
Lafarge has announced that it has converted production at one of its Ontario cement plants to a more eco-friendly offering.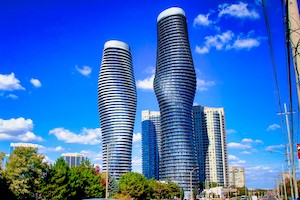 Production at the Bath Cement Plant, which is located near Kingston has shifted from general use cement to the company's OneCem product, which is a reduced-carbon portland limestone cement. The product produces significantly less CO2 emissions while providing the same performance and durability.
"From 2018 to 2021 only, we have saved more than 140,000 tonnes of CO2 by converting general use cement to OneCem in our plants across Ontario, Quebec and Nova Scotia," said Robert Cumming, Head of Sustainability & Public Affairs at Lafarge Eastern Canada. "That is the equivalent to taking 42,891 cars off the road, which would have consumed 59,640,854 litres of gasoline. With the recent conversion of the Bath Plant's GU production to OneCem, these numbers will continue to grow."
The OneCem product contributes to lowering the industry's carbon footprint not only during the manufacturing process. While cement typically represents 11 percent of a concrete mix, it can account for more than 80 percent of the energy required to produce concrete. The OneCem product will therefore cut down on emissions from concrete production.
Lafarge has produced over 6 million metric tonnes of OneCem in Canada since 2011. The company is Canada's largest provider of sustainable construction materials. It employs 6,000 people at 350 sites across the country.