Ontario leads hotel construction pipeline
Posted on May 13, 2022
Analysts Lodging Econometrics released their latest quarterly report into planned and under-construction hotel projects across Canada, with the document showing that Ontario alone is responsible for nearly 60 percent of the projects on the books.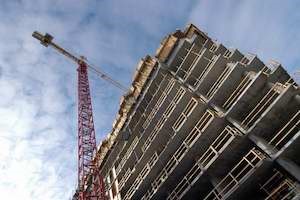 The report, for the first quarter of 2022, finds Canada's hotel construction pipeline with 258 projects planned or under construction, with a combined 35,768 rooms. The project figure is unchanged from the first quarter of last year, while the number of rooms is up 1 percent.
At the close of the first quarter, there were 62 projects and 8,114 rooms under construction across the country. Projects scheduled to start construction in the next 12 months stood at 91 projects and 12,473 rooms. Those figures were 23 percent and 50 percent higher, respectively, than in the first quarter of 2021. A further 105 projects and 15,181 rooms were in early planning stages.
Not surprisingly, Ontario leads Canada's construction pipeline with 151 projects and more than 20,500 rooms – both are record highs for the province. British Columbia has the second-highest number of builds planned or underway with 36 projects and 5,668 rooms, while Alberta counts with 23 projects and 3,365 rooms. The three provinces combined account for 81 percent of projects in Canada's pipeline.
Toronto continues to be the Canadian city with the greatest number of pipeline projects. The GTA has 64 projects and 9,312 rooms planned or under construction, and accounts for 25 percent of Canada's entire pipeline.
Montreal counts 14 projects and 2,066 rooms, followed by Vancouver with 14 projects and 2,016 rooms, Niagara Falls at 11 projects and 3,341 rooms, and Ottawa with 10 projects and 1,694 rooms. Those cities combined account for 44 percent of the projects and 52 percent of the rooms in Canada's total pipeline.
Canada opened 36 hotels with a combined 3,922 in 2021. Lodging Econometrics analysts forecast the country will open 35 new projects and 3,844 rooms in 2022, and 40 projects with a combined 4,767 rooms in 2023.