CAF and partners launch Canadian Apprenticeship Service program
Posted on September 22, 2022
The Canadian Apprenticeship Forum (CAF) is among a handful of national construction-industry partners to launch a program that aims to encourage employers to hire apprentices.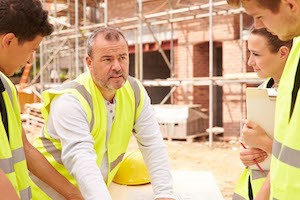 Funded by the Government of Canada, the Canadian Apprenticeship Service program distributes grants to construction employers that hire Level 1 apprentices. The program is open to employers with up to 500 employees, and provides grants of $5,000 per apprentice (to a maximum of two). The grant money is doubled to $10,000 per apprentice for employers that hire apprentices that identify as belonging to an equity-deserving group.
Research by CAF indicates that between 2022 and 2026, an estimated 122,380 new journeypersons will be required to sustain workforce certification levels across the 50-plus Red Seal trades.
The recruitment of 256,000 apprentices will be required to keep pace with certification demand. Workforce retirements are driving this demand.
"Low employer participation rates in apprenticeship persist with only 19 per cent of employers hiring and training apprentices," says CAF executive director France Daviault. "Given the urgency of Canada's training challenge, it is important the Canadian Apprenticeship Service has a high employer uptake so youth and equity-deserving groups access much-needed training opportunities."
Partnering CAF on the project are the Canadian Construction Association, BuildForce Canada, the Aboriginal Apprenticeship Board, Apprenticesearch.com, and SkillPlan.
Employers will be provided an incentive for hiring an apprentice, training related to mentoring, inclusion and essential skills will also be available providing much needed supports to SMEs who do not have HR staff. International research indicates these types of supports, while accompanied by financial incentives, facilitates meaningful workplace attachment.
To learn more about the Canadian Apprenticeship Service program, visit apprenticesearch.com/cas.