GVCA celebrates Martha George
Posted on September 16, 2022
GVCA president Martha George retires at the end of next month, and the association plans to celebrate.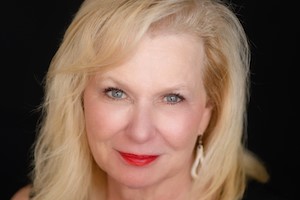 To pay tribute to her achievements and thank her for her accomplishments, the GVCA Board of Directors is hosting an official retirement party in George's honour.
The big event is planned for November 10 at Tapestry Hall in Cambridge.
George has served as president of the GVCA for 16 years. Over that time, she has helped to grow the association into one that is regarded as among the most prominent local construction associations in Canada.
Under George's leadership, the association has been decorated with several awards, including the Canadian Construction Association Gold Seal Award, the CCA Association Award of the Year and the CCA Safety Award.
George herself has also earned several awards for her work with the association – from the CCA and the Council of Ontario Construction Associations – as well as in the community more broadly.
In 2013, she received the Queens Jubilee medal for her commitment to the construction industry. In 2018, she was nominated for the Conestoga College Alumni Award of Distinction. Most recently, she was named the 2022 recipient of the Michael R. Follett Community Leader of the Year Award by the Greater Kitchener-Waterloo Chamber of Commerce.
She also volunteers with the University of Waterloo, Conestoga College, St. John Kilmarnock School and Grand River Hospital.
Join GVCA and colleagues from across the construction industry to celebrate Martha George's retirement.
Tickets are available at $150 each.