Province announces construction start on Toronto LTC home
Posted on September 28, 2022
The Ontario government has announced the start of construction on a new long-term care home in Toronto.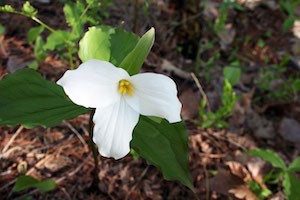 The Generations home will be licensed to Multi-Generational Housing and Community Centre Toronto, a not-for-profit organization, and is expected to welcome its first residents in early 2026. The home will provide 122 long-term care beds in Toronto and will have specific design improvements such as semi-private and private rooms, no ward rooms, larger resident common areas and air conditioning throughout the home.
Generations will offer culturally appropriate services to the Ismaili community to ensure residents have access to the care they need. The home has also proposed to provide specialized health care, behavioural support and palliative care services, and be part of a campus of care which helps integrate the long-term care home into the broader health care system and ensures residents have access to the care they need.
"I am pleased to celebrate the ground-breaking of this unique multigenerational campus, made possible in partnership with the City of Toronto and the Ismaili Council for Ontario," said Premier Doug Ford.
"What makes Generations distinctive is its focus on a community-centric model of care. We are fortunate to be able to engage a wide range of volunteers in serving the campus residents, reducing isolation and loneliness across generations and backgrounds," said Karim Thomas, Vice-President, Ismaili Council for Canada.
The province has committed to building 30,000 net new long-term care beds by 2028. There are 31,705 new and 28,648 upgraded beds in the planning, construction and opening stages of the development process.
To do so, the province is taking innovative steps to get long-term care homes built, including modernizing its funding model, selling unused lands with the requirement that long-term care homes be built on portions of the properties, and leveraging hospital-owned land to build urgently needed homes in large urban areas.
Ontario plans to invest an additional $3.7 billion, beginning in 2024-25, on top of the $2.68 billion it has already invested, to support a new series of allocations for the development of 10,000 net new and more than 12,000 upgraded beds across the province.
As of June 2022, more than 39,000 people were on the waitlist to access a long-term care bed in Ontario. The median wait time is 120 days for applicants to be placed in long-term care.