Province commits $1.4M to three Kenora projects
Posted on September 21, 2022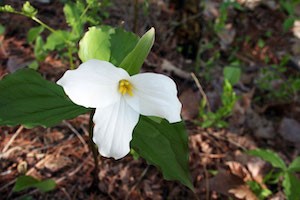 The Ontario government has pledged more than $1.4 million in funding to support three construction projects in Kenora.
The funding is being provided through the Northern Ontario Heritage Fund Corporation (NOHFC), and was announced on September 20.
"Our government is improving community infrastructure and strengthening cultural ties to promote a high quality of life in Indigenous and northern communities," said Northern Development and Indigenous Affairs Minister Greg Rickford. "This investment supports economic development and provides tailored supports that encourage growth and prosperity."
Projects receiving NOHFC funding include:
$495,000 to Grand Treaty Council #3 to construct an all-season roundhouse lodge that will serve as a healing, training, ceremonial and event space to support the Gamikaan Bimaadiziwin healing centre located at Bug Lake.
$490,000 to the Kenora Nordic and Biathlon Club to build three kilometres of permanently lit trail to allow for safe night skiing.
$476,833 to Kenora Chiefs Advisory Inc. (KCA) to build a commercial kitchen, dining area, laundry room, bathrooms and showers for future youth camp, recreation programs and special events held at the KCA Youth and Family Wellness Camp.
The NOHFC promotes economic prosperity across Northern Ontario by providing financial assistance to projects—big and small, rural and urban—that stimulate growth, job creation and skills development.
The province re-launched the fund in 2021 to support more projects in rural northern communities and make it easier for more people and businesses to apply.
Since June 2018, the NOHFC has invested more than $559 million in 4,748 projects in the province's north.