Thunder Bay Correctional Centre and Kenora Jail expansion projects reach substantial performance
Posted on September 29, 2022
Infrastructure Ontario (IO) and the Ministry of the Solicitor General have announced that construction of the Thunder Bay Correctional Centre and Kenora Jail expansion projects has reached substantial performance.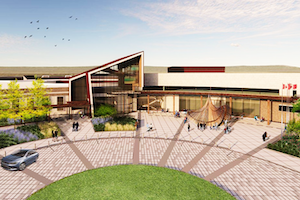 The milestone signifies the completion of all major construction and gives the Ministry of the Solicitor General access to the new spaces to begin preparing for occupancy. Over the next few months, the Ministry of the Solicitor General will prepare the facilities to open in fall 2022.
Bird Construction Inc. was awarded the contract to design and build the expansions back in the spring of 2021.
The expansions in Thunder Bay and Kenora will help support increased access to literacy, skills development and technology programs that support safe community reintegration.
They will also help address overcrowding at both facilities, particularly during construction of the new, $1.2-billion Thunder Bay Correctional Complex, the contract for which was awarded to a consortium led by EllisDon earlier this year.
Construction of that facility should begin soon.