Concord company fined $125,000 for 2021 fatality
Posted on July 25, 2023
A Concord contractor has been fined $125,000 in connection with a pedestrian fatality on a Toronto transit project.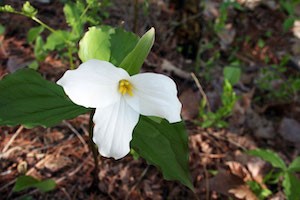 D & A Road Services, an asphalt and concrete grinding and milling contractor, pled guilty to a violation of the Occupational Health and Safety Act in a Toronto courtroom earlier this month. The company failed to install a fence between its worksite and a public walkway.
In addition to the fine, the company will pay a 25-percent surcharge that is credited to a special provincial government fund to assist victims of crime.
The incident occurred in April 2021 at the Finch West Light Rail Transit site on Finch Avenue between Jane Street and Keele Street in Toronto.
D & A Road Services Inc. was removing asphalt from the roadway on Finch Avenue and loading it into dump trucks operated by separate contractors.
There was a pedestrian crossing within the work zone, and work operations would stop periodically, including to allow pedestrians to travel along the crossing, within the orange barriers, to and from a temporary bus stop.
The company's milling operations stopped when a dump truck reached capacity, requiring it to exit the work area and unload offsite.
Before exiting the work area, the dump truck operator stopped to complete administrative paperwork, stationing the loaded dump truck on or near a pedestrian crossing, where the orange barriers had been temporarily moved to restrict pedestrian access to the work zone.
During this time, a member of the public was observed entering the work zone through the orange barriers that were left slightly ajar, to retrieve a plastic bag.
At the same time, the truck operator finished the paperwork and resumed operating the dump truck, striking the pedestrian.
The pedestrian suffered fatal injuries.