Feds, Ontario commit combined $54M for broadband projects
Posted on July 19, 2023
The federal and provincial governments have committed a combined $54 million in funding for Rogers Communications to bring high-speed Internet access to more than 20,000 homes in 83 underserved communities in Ontario.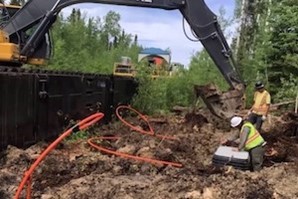 Announced on July 12, the project is part of a partnership between Ontario and Canada. In July 2021, the governments announced a joint initiative to support large-scale, fibre-based broadband-deployment projects that will provide high-speed Internet access to more than 280,000 homes across the province. The governments based the initiative with a combined investment of more than $1.2 billion.
"Reliable, high-speed Internet is critical for Ontario residents to connect with friends and family and access health and education services, and for businesses to grow and serve their customers," said – Robert Dépatie, President and Chief Operating Officer, Residential and Business at Rogers Communications. "We are proud to work alongside the Government of Canada to address connectivity gaps and bring high-speed fibre Internet to more than 20,000 homes and businesses in Ontario."
This announcement builds on the Government of Canada's progress toward ensuring that 98 percent of Canadians have access to high-speed Internet by 2026, and 100 percent by 2030. It also brings the Government of Ontario closer to achieving its goal of bringing reliable high-speed Internet access to every community by the end of 2025.
The federal government's Connectivity Strategy aims to provide all Canadians with access to Internet speeds of at least 50 megabits per second (Mbps) download / 10 Mbps upload.
Today, 93.5% of Canadian households have access to high-speed Internet, compared to just 79% in 2014.
Meanwhile, the Ontario government is investing nearly $4 billion to bring access to reliable high-speed Internet to every community across the province by the end of 2025. As of July 2023, it has finalized agreements totalling more than $2.3 billion for nearly 200 high-speed Internet and cellular projects across the province.