Leamington employers fined $170K for 2022 fatality
Posted on July 20, 2023
Two Leamington employers have been fined a total of $170,000 for their role in a 2022 incident that led to a worker's death.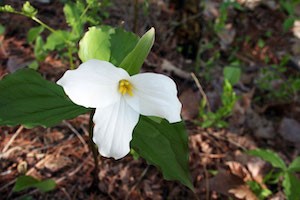 Employment agency FHES Ontario of Lutsch Avenue has been fined $70,000 for its role in the incident while greenhouse constructor Lebo Farms Ltd of Essex Road will pay $100,000. Both companies pled guilty to charges in provincial court.
The court also imposed a 25 per cent victim fine surcharge as required by the Provincial Offences Act. The surcharge is credited to a special provincial government fund to assist victims of crime.
The incident occurred on January 10, 2022. Workers employed by FHES Ontario Ltd. were installing vent glass and vent glass weather strips on a greenhouse roof under construction by Lebo Farms Ltd.
One worker was using a raised metal aluminium trolley platform, known as a glazing cart trolley, to stand on while installing the weather strips on the glass window vent panels on the roof of the greenhouse.
This platform had no guardrails on the sides and required workers to use another method of fall protection, such as a fall arrest harness with a retractable lanyard that was to be connected to the platform.
During the course of the work, one of the workers fell through the glass panel, 25 feet to the ground, suffering fatal injuries.
Documentation showed that the worker had successfully completed working at heights and fall arrest training. However, an investigation found that while the worker was wearing a fall protection harness, the lanyard was not connected to the platform.
FHES, as an employer, did not ensure that the worker had received appropriate information and supervision in the use of the installation platform/glazing trolley cart contrary to section 25 of the Occupational Health and Safety Act.
Lebo Farms, as the constructor with overall onsite safety responsibilities, did not ensure that the worker was wearing appropriate fall arrest protection while on the roof.