Province commits $12M to Eastern Ontario supportive housing projects
Posted on July 18, 2023
In separate announcements last week, the provincial government committed nearly $12 million to a pair of supportive housing projects in Eastern Ontario.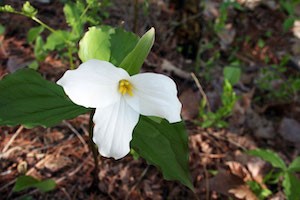 The first, in Ottawa, sees $10 million invested to create 53 housing units. Of those units, 13 will be created at Branch Street. Managed by Ottawa Community Housing, the project will provide affordable housing for families exiting the city's shelter system. The building is designed and built to accommodate future solar energy and includes 21 parking spots and communal bike racks.
Forty more units for the chronically homeless will be created in a mixed-use modular building on Bell Street South. The building includes bachelor units, six of which are accessible, as well as 29 parking spaces and offices on the ground and second floor. Supportive programs and services are being provided by the John Howard Society. Supports for residents also include employment, training and counselling, educational programing, and medication management.
"Both of these projects exemplify our government's major commitment to homelessness relief in 2023, with a $10 million commitment that will create 53 homes for families and individuals," said Carleton MPP Goldie Ghamari. "The Bell Street South project will provide 40 units enhanced by programs and services provided by the John Howard Society. The Branch Street project is only a few hundred metres from the Carleton riding that I represent as MPP. Although Carleton is considered a rural riding, homelessness does not discriminate between urban and rural residents who are struggling. These projects are important for everyone in the City of Ottawa."
The following day, the province announced an investment of $1.6 million to build five affordable housing units in Smiths Falls to support low-income households on the rent-geared-to-income housing waiting list.
Located at 188 Chambers Street, the new building has four one-bedroom apartments and one bachelor apartment. The building is also energy efficient with modern upgrades, including a steel roof. The building opened on June 1.
"Housing options, like 188 Chambers Street is a much-needed asset for Lanark County," said Warden Peter McLaren. "Lanark County Council remains committed to increasing affordable housing options for individuals and families."
The Ontario government is also investing an additional $202 million each year in homelessness prevention programs – the Homelessness Prevention Program and Indigenous Supportive Housing Program – bringing the province's total annual investment to close to $700 million.
This funding is in addition to the province's Social Services Relief Fund, which provided over $1.2 billion of support throughout the COVID-19 pandemic, to help municipal service managers and Indigenous program administrators create longer-term housing solutions and help vulnerable people in Ontario, including those who are homeless or at-risk of homelessness.