EllisDon launches construction tech incubator
Posted on May 17, 2023
EllisDon has announced the launch of a new program designed to discover and accelerate the growth of construction technology start-ups.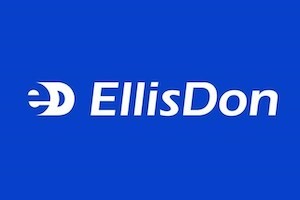 Dubbed the EllisDon Construction Technology Accelerator Program, the initiative is being run in partnership with Impulse Partners, a France-based start-up incubator.
"Our industry is at a crossroads, and we need to embrace collaboration if we want to continue to expand our technology solutions," said Brandon Milner, Senior Vice President, Digital & Data Engineering, EllisDon. "We are proud to launch an accelerator program in partnership with Impulse Partners and hope it can act as a conduit to increase the development of cutting-edge innovation while driving growth and opportunities for promising start-ups."
The accelerator program will provide a unique platform for selected start-ups, granting them access to pilot projects, industry experts, networking opportunities, and essential resources to cultivate and scale their businesses in Canada. Through this program, EllisDon demonstrates its unwavering commitment to supporting the development of cutting-edge innovation within the construction industry.
"Impulse Partners is thrilled to collaborate with EllisDon to accelerate the transformation of the construction industry. We believe that the program will create opportunities for startups from around the world to showcase their innovative solutions and work alongside industry leaders to bring them to market," said Thomas Le Diouron, Managing Partner, Impulse Partners.
The program will focus on three phases:
identification of technology-driven solutions with high potential
execution of pilot projects to evaluate new solutions on construction sites across Canada
integration of the most promising start-ups into EllisDon's various business units
Applicants can apply to enrol in the program by July 3. A group of short-listed organizations will be invited to pitch their solutions to a panel of EllisDon executives. As many as five will be selected to enter a an accelerator program of up to six months, with the opportunity to scale their technologies across EllisDon's operations.
The program targets solutions across a number of areas, including productivity and efficiency, environmental concerns, health and safety, contract and legal, and quality assurance and quality control.
Embracing innovation, EllisDon says, is crucial for maintaining competitiveness and promoting growth.
More information is available at www.ellisdon-accelerator.com.