Feds, city announce $180M for Hamilton housing
Posted on May 26, 2023
The federal government and the City of Hamilton have announced a combined investment of more than $180 million to build just under 500 homes in the city.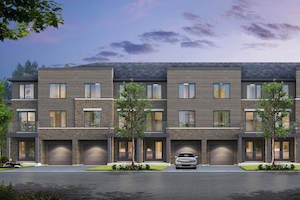 Filomena Tassi, the minister responsible for the Federal Economic Development Agency for Southern Ontario, was among those to announce the funding on May 24.
The federal government's share of the funding amounts to $133 million, and is being delivered through the National Housing Strategy.
The announcement took place at 8 Roxanne, a mixed-income apartment building with 103 affordable units, 12 units of which will be accessible. The project received $7.1 million in federal funding through the National Housing Co-Investment Fund, a $15-million loan from the City of Hamilton and $6.7 million from CityHousing Hamilton. The building, which was completed in December 2022, is also targeting 40% and 44% reduction in energy and greenhouse gas emission respectively.
Located at 16 & 22 Roxanne, The Roxton project will offer 352 purpose-built units, 76 of which will be accessible, with below-market rents for women and their children. The project will transform 13 acres in the city's east end into a master-planned community modelled on adaptability, inclusivity, and diversity.
The project received a $115-million repayable low-interest loan through the Rental Construction Financing initiative. The project, which is expected to be completed by June 2024, also received $8.3 million from the City of Hamilton, $7 million in cash equity from Roxboro flats, and $10.6 million in land equity from Roxborough Park Inc.
Located at 1620 Main Street, a third, 42-unit project will offer housing units for women and their children. This project has received a $10.8 million in federal funding through the Major Cities Stream under the Rapid Housing Initiative.