Mississauga MZOs to speed up construction of 18,000 housing units
Posted on May 25, 2023
Steve Clark, Ontario's Minister of Municipal Affairs and Housing, has issued two Minister's Zoning Orders in Mississauga that will speed up the construction of thousands of units of new housing near transit in the city.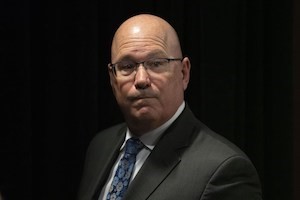 The orders will support the construction of approximately 18,350 homes near transit, along with substantial community benefits and upgraded infrastructure. Furthermore, the government expects that at least 10 percent of those homes will be offered as affordable housing.
"Our government is continuing to act decisively to tackle the housing supply crisis and ensure Ontario has a range of housing options to meet demand," said Clark. "By aligning new housing with our government's historic investments in transit and transit-related infrastructure, we are supporting the development of complete communities that will deliver on our commitment to help more Ontarians find a home that meets their needs and budget."
The government says it will continue its work alongside the Region of Peel, the City of Mississauga and Indigenous partners to facilitate approvals and ensure the realization of tangible community benefits.
The first order relates to a property located at 1082 Lakeshore Road East. The planned Lakeview Village development located at the site is expected to accommodate 16,000 new residential units.
The second order relates to two parcels of land at 3355 and 5645 Hurontario Street.
Also planned for development at the community sites are new transit services and infrastructure, including a prospective new GO Train station on the Lakeshore West Line to offer more transit options to people and get cars off the road and people out of gridlock, new schools and childcare spaces, and new and improved community spaces and environmental projects, including a new public waterfront trail and pier area.
All the affected properties are within existing major transit station areas, which provide greater opportunity for density and expanded housing options. Each is within walking distance of a transit station that is planned to be the focus of growth and new housing construction.
The projects are being developed in support of the province's goal of building 1.5 million homes by 2031.
Last year, Ontario saw the second-highest number of housing starts since 1988, with just over 96,000 new homes. Ontario also broke ground on nearly 15,000 new purpose-built rentals, the highest number ever on record.