Province commits $12.5M to HSAs
Posted on May 23, 2023
The Ontario government has committed to spend an additional $12.5 million to bolster service delivery at the province's six health and safety associations.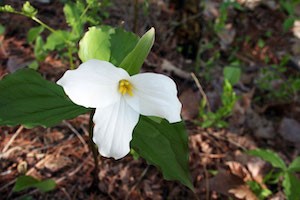 The organizations provide safety training and resources to businesses and workers across the province. They include: the Infrastructure Health & Safety Association, Public Services Health & Safety Association, Workplace Safety & Prevention Services, Workplace Safety North, Occupational Health Clinics for Ontario Workers, and Workers Health and Safety Centre. Together, they delivered more than 64,000 training sessions last year.
"Every worker in Ontario deserves to come home safely to their family at the end of their shift," said Monte McNaughton, Minister of Labour, Immigration, Training and Skills Development. "In addition to recently raising fines for occupational health and safety violations to the highest level in the country, our government will continue to invest in education, prevention and enforcement to ensure every worker in Ontario has the protections they deserve."
The province also announced it is updating standards for mandatory working at heights training to address one of the leading causes of workplace deaths in industries like construction.
These updates will help improve the quality of training and safety knowledge of participants when working in various settings including with ladders, skylights and damaged equipment. Over one million workers have completed this training since it began in 2015.
"The government's continued investment into the upkeep and advancement of preventative education and training ensures that workers are better informed and prepared on construction sites," said Giovanni Cautillo, President of the Ontario General Contactors Association. "Updating the standards for mandatory working at heights training will directly translate into saving workers from potential exposure to incidents and accidents."
The changes follow new protections introduced by the government in the Working for Workers Act, 2023, which proposes new health and safety protections for workers, including fines for withholding passports, better protections for remote workers during mass terminations and cleaner and women's-only washrooms on construction sites.
Working at heights training providers have until April 1 of next year to update their programs and ensure they fulfill the requirements of the revised working at heights training program and training provider standards.