Toronto road builders hire new ED
Posted on September 22, 2023
The Toronto and Area Road Builders Association (TARBA) has hired a new executive director.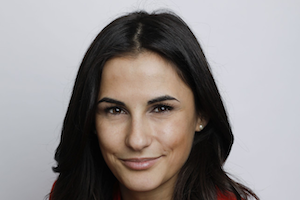 Raly Chakarova takes over the role from Andy Manahan, who held the position since February 2022.
Chakarova has held a variety of roles in the public- and private sectors. She served as executive director of the BOLT Foundation, director of policy at the Toronto Region Board of Trade and as senior advisor to the Ontario Minister of Economic Development and Growth.
"We are delighted to welcome Raly Chakarova as our new executive director," said TARBA President and Board Chair Rick Logozzo. "Her results-oriented leadership, passion for critical infrastructure development, and understanding of the unique challenges facing our industry, make her an exceptional fit to represent the interests of our members and drive positive change within our sector. She is the ideal choice to lead TARBA into an exciting new era of growth and advocacy."
As executive director, Chakarova will be responsible for overseeing all aspects of TARBA's operations, including industry advocacy, member services, and collective bargaining. Her leadership will be critical in advancing TARBA's mission to champion best industry practices and investment in critical infrastructure projects in the Greater Toronto Area and Simcoe County.
"The sector plays a vital role in shaping the economic and social landscape of the Toronto region, enabling the movement of goods and people, and supporting job creation and competitiveness," said Chakarova. "I am honored to join TARBA and I am thankful to the Board of Directors for putting their trust in me to lead this esteemed organization into the future. I look forward to working with our members, union and government partners on important issues, including the increased use of recycled material in road construction and maintenance - a proven approach to reduce greenhouse gas emissions and project costs."
In her role, Chakarova will also join the Residential and Civil Construction Alliance of Ontario (RCCAO) as a board director. TARBA is an RCCAO member.
"RCCAO is thrilled to welcome Raly to the RCCAO Board and congratulates her on becoming TARBA's Executive Director," said RCCAO executive director Nadia Todorova. "Raly's poise, intelligence and drive will be of great benefit to TARBA and the entire infrastructure industry. Her experience and leadership will strengthen TARBA's invaluable contributions to RCCAO's advocacy as we continue the critical work of building Ontario's future."
Chakarova holds a Master of Public Administration from Queen's University and a Specialist in International Development and Political Science from University of Toronto. She is also a board member of ACCES Employment and a member of RESCON's Anti-Racism Roundtable.